Rochester Property Management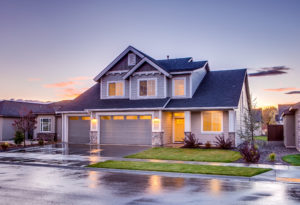 We are the leaders in Rochester property management. We believe property management is more than placing tenants and collecting rent. We've certainly built a reputation for friendly, professional service. Our experience amounts to nearly 30 years of management and brokerage experience. We work diligently to maintain your satisfaction and therefore help you meet your investment goals. At Nelson Property Management, we don't just make big promises. We deliver big results. We are committed to offering a professional property management service that is cost-effective, practical and professional.
Ready to get started? Schedule a free consultation now: (586) 257-2104
What we offer as your Rochester Property Manager
Property Marketing
Get the right renter for your property, faster than ever before. Our marketing experts handle advertising and promotions, maximizing your property's exposure.
Tenant Screening
Every application we receive is subjected to strict screening standards, with background and financial checks designed to keep you protected.
Rent Collection
We handle all monthly billing on your behalf, follow up with late tenants, and disburse your earnings via direct deposit. Sit back and reap the financial rewards of your rental.
Maintenance
Say goodbye to weekends lost handling maintenance chores. We process incoming requests & coordinate quickly to get maintenance problems resolved.
Property Inspections
Our team schedules frequent property inspections. During these visits, we check to make sure tenants are respecting the terms of the lease and your home is in good shape.
Financial Reporting
Carefully scrutinize your recent performance, thanks to detailed financial reports. All statements are accessible in the digital account portal, 24/7.
Evictions
If you get stuck with a bad tenant, don't despair. We'll walk you through the eviction process and keep you legally compliant. When it's all over, we'll find a qualified new tenant.
Legal Guidance
Have questions about insurance, HOA requirements, or fair housing guidelines? Our team works to keep you on the right track and limits your financial liability.
Why Choose Nelson Property Management?
We Focus on Quality Customer Service
Working with a property manager should solve problems, not create them. At Nelson PM, we aim to provide the best customer service for homeowners in Macomb and Oakland counties. Our team is friendly, accessible, and always eager to help you resolve your rental challenges.
Renters Love Our Helpful Staff
Keeping our clients needs in check is one of our top priorities, but we also focus on maintaining tenant satisfaction. Happy renters take better care of their properties and are more likely to stay put at the end of the lease. Lower turnover rates equal more dollars back in your pocket.
Powerful Tech Tools Keep Us Operating Smoothly
We want to make it as easy as possible for our clients to interact with our team, which is why we offer digital account portals for getting in touch or reviewing financial statements, all at the click of a mouse. We also process maintenance requests online, cutting down on how long it takes us to respond to tenants.
You Can Trust Our Local Experience
Your property deserves the best possible results and we're committed to obtaining them for you. We've already helped countless property owners in eastern Michigan to maximize the value of their property investments. Isn't it time you joined that club?
Are You Tired Of Dealing With Tenants & Playing Landlord?
Finally, get the most out of your Rental Property and get a Rental Appraisal today. Do you need assistance with your rental property for lease? Are you finding a new tenant for a vacant or existing property? Or managing your occupied property? In addition, we work with property owners all over Rochester. Contact us today to find out how much you can earn in rent. Property Management in Rochester is what we know! We can certainly provide you with a rental analysis. Simply fill out the form below
About Rochester, MI
Rochester is a city on the north side of the Detroit Metropolitan Area, in Oakland County, in the U.S. state of Michigan. The population was 12,711 at the 2010 census. The first settlers in what would become Rochester, the Graham family, built a log cabin in 1817. The cabin was located where the Quik Pik and Penn Station stores today exist, at the intersection of Main and Second Street. The city was named for Rochester, New York, just like Rochester, Minnesota, as many early settlers to the area were formerly from the state of New York. Rochester has a vibrant downtown shopping district. The Farmer's Market takes place every Saturday, May through October. It features fresh produce, flowers, handmade goods and other products from Michigan.
Areas We Serve